The Northern Blogger on the Guardian has recently posted a blog about Iby Knill.
Holocaust: 'I still don't know why I survived. Perhaps it was to talk to you'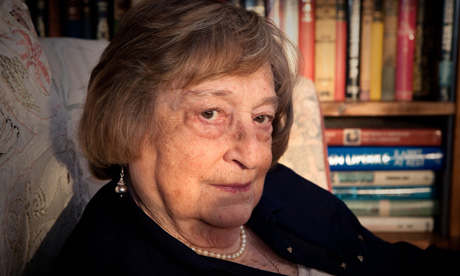 A little extract:
I first met Iby Knill last year when I took my daughter to hear her speak about Nazi persecution in a church hall in Leeds. I was immediately transported back to my childhood listening to similar stories in our living room from Jewish refugees with whom we shared our lives in a curious part of Glasgow during the 1960s.

All had arrived in this frontier town as refugees thankful to have escaped with their lives, or whisked away by the Kinder Transport or repatriated to these shores and – just like Knill – had survived. I grew up hearing conversation switch from English to French, German, or sometimes Yiddish or Russian. Our lives resonated with echoes of a lost world of European Jewish society before fascism…
If you would like to read more of this article, please follow this link to the Guardian website.
Thanks James.